January 23, 2017 by AMA | Rochester
What everyone is still getting wrong about social media
It's 2017 and I can't believe I still have to tell people this.
I hear "I want to get better at social media" or "we need more customers so we need to amp up our social media."
Stop just stop.
This is like that quote from Louie Armstrong when he was asked "What is Jazz?"
"If you gotta ask, you'll never know."
Are you still asking "What is Social Media?" (which BTW is what you are asking with your "I need to get better at social media" question/statement)
So my response is simple:
Instead of focusing on a tactic (Social Media), focus on solving your customer's problem.
Sometimes social media is used as a solution to a problem your audience doesn't even have. Ask yourself first are you really giving them what they want with your digital presence? (that includes all your owned media, like your website, social channels).
Here are 4 steps to a smarter path:
Talk to your customers and get a deep understanding of what they need from you first and why they need it.
Decide how (and how often) you are going to produce that solution. Is it a video tutorial? A podcast they listen to on their commute? A blog post that comes out at lunch every day?
Next think about where this content will get delivered — a YouTube channel, your website, a newsletter, etc.
Finally outline how you will measure If it's not measured it's not business.
Now what if you are a Marketing Manager and get this type of request from someone within your organization?
Usually it would be a good idea to ask the person making the request where they are seeing success with social within your industry. That's a key part of the question because if you are a B2B firm selling to a relatively small audience nationwide and your VP of Sales burst into your office and screams "Cisco has over a million followers on Twitter, we need that!!" You have to reframe the request to just your industry. You cannot compare yourselves to other businesses in other markets, especially if their target audiences are much larger.
Also the comparison fails because now many firms either hire a team of people to manage social or outsource to an agency. If you are a team of one you will have a hard time matching up and getting meaningful results.
No matter what the situation you find yourself in you need to reframe the "ask" into how it solves a problem your target audience has. If you can't figure that out then your efforts to amp up social will short out.
About the Author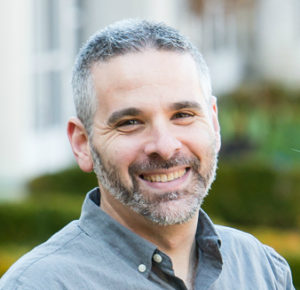 Brian Nizinsky is currently the Digital Marketing Manager at Paychex and has been in the Internet Advertising business for over 18 years. He has worked for DoubleClick (owned by Google), Kodak, Qualitrol, and WROC Channel 8. He is originally from Brooklyn, NY and lives in Penfield with his wife, three kids, a rabbit and a blind dog.