April 11, 2016 by AMA | Rochester
Announcing Our Fantastic Finalists for 2016 Pinnacle Awards!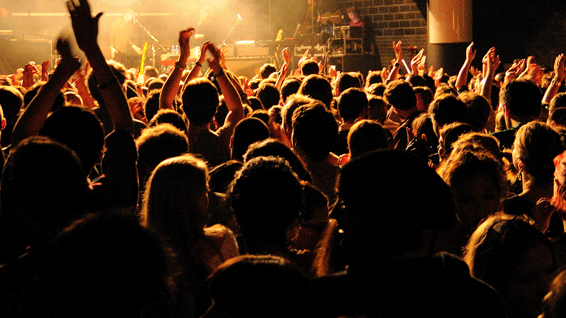 Every year, the competition for AMA|Rochester's Pinnacle awards gets fiercer. This year was no exception, with a record-breaking 113 entries!
It's challenging to develop marketing tactics and campaigns that are both creative and effective. Yet, according to the judges, Rochester area marketers knocked it out of the park.
"Many of the entries were really on point with strategies and creative solutions. They demonstrated great thinking and creativity," said Judy Jessen, executive vice president of account services at Mitchell Allen Group in Virginia and one of this year's judges. "The quality of the entries made the judging experience truly valuable."
Congratulations to all the finalists! Get your tickets today for the May 19 gala to learn who takes home Pinnacle awards!
Finalists
Archer Communications for work produced for Hattie's, The Strathallan, and Trevett Cristo
Butler-Till for work produced for Design Pool & Spa and Vance Metal Fabricators
Carestream
CaterTrax
Cause and Effect Strategy for work produced for Mercy Flight of WNY
Causewave Community Partners
Daemen College
Digu for work produced for Breathe Yoga
Dixon Schwabl for work produced for Mengel Metzger Barr, Monroe Community College Foundation, Pace Electronics, Pluta Cancer Center, RBC Heritage, Root Catering, The Great 28 Campaign, UR Medicine/Thompson Health, and Villa of Hope
dwaiter for work produced for Boonie and Carestream
Eastman School of Music
Excellus BlueCross BlueShield
Finger Lakes Community College
Hillside Family of Agencies
Ibero
Icon Films for work produced for UR Medicine
John Myers for work produced for Carestream, Causewave Community, and Kodak
Linchpin Strategy for work produced for Rootstock Ciderworks
Makeway for work produced for Colie's Cafe and RYP Work4Roc
Martino Flynn for work produced for Mentholatum Company, Rich Products, and Windstream Communications
Mason Marketing for work produced for Fairport Brewing Company
Monroe Community College
Partners + Napier for work produced for ACI Worldwide, BMW Financial Services, Excellus BlueCross Blue Shield, Friendship Dairies, MINI Financial Services, RCSD, Rochester Regional Health and TECGEN
Paychex
RIT
Roberts Communications for work produced for Heritage Christian Services and Xerox
RSA
Scott Fisk for work produced for Commit to Inclusion
Sigma Marketing
Site Hub for work produced for Neighborworks Rochester
Starbridge
Summit Federal Credit Union
The Verdi Group for work produced for ACM Medical Laboratory, Brickstone by St. John's, Carestream, and eHealth Technologies
Tipping Point Communications for work produced for Connors & Ferris
Willow Center NY
Zimmet Group for work produced for Xerox

THANK YOU TO OUR SPONSORS! Rochester Business Journal, RIT Saunders College of Business and Pixos Print.