January 27, 2021 by AMA | Rochester
How to Win Big at the Pinnace Awards: Tips from a Non-Profit Marketer of the Year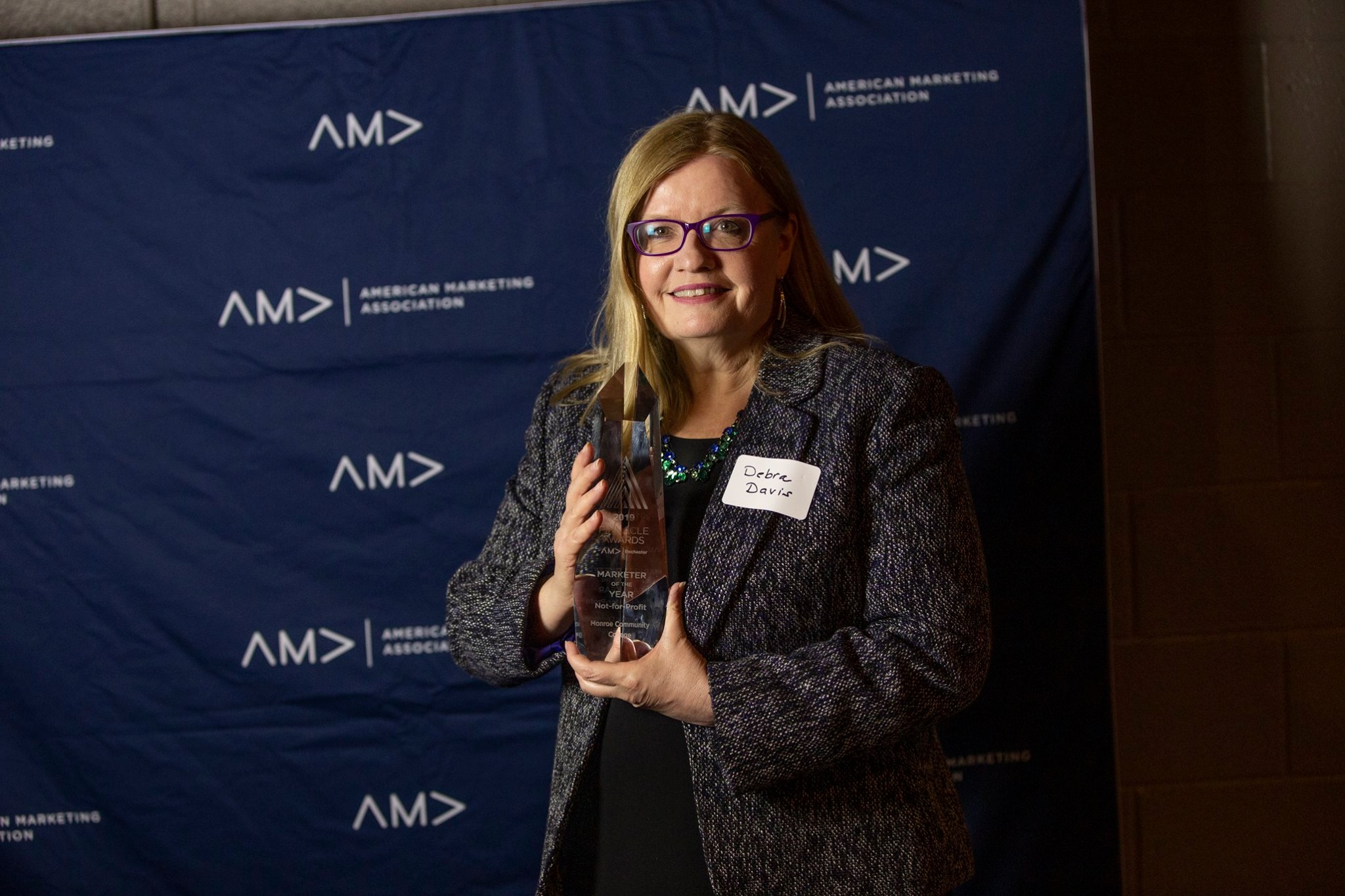 Debra Davis from MCC shares some excellent insights that helped her win Marketer of the Year. Her sound advice can help as you prepare your entries over the next couple of weeks…and your campaigns throughout this year.
2 BIG TAKEAWAYS
Focus on measurement. Winning a Pinnacle – and winning in the marketplace – is about more than good creative. It's about measurable results. Share your campaign performance indicators.
Engage your whole team to craft the submission. Writeups don't have to be long but there are several sections. Get all your rock stars involved and the entries will go quickly.
MCC's winning submission: the Open Doors Campaign
Debra took a deep dive into MCC's submission, sharing her team's strategies for each important section of the entry.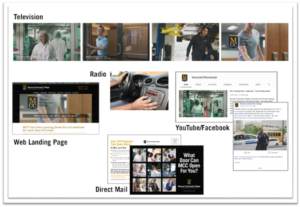 Background
Be sure to define the brand problem and the target audience.
MCC had specific enrollment goals for the year and a niche audience they wanted to recruit – adult students.
By focusing the campaign on this goal, the messaging became crisp and clear.
Objectives
Ask yourself — Is this measurable? Do I have a clear objective?
At MCC, there were very specific programs they wanted to target to adult students. Goals were built around those programs so they could directly measure the impact of the campaign.
When measurement is aligned with goals, the results are easy to see.
Strategy
Define how you will reach the target audience. Incorporate research and/or rationale.
At MCC, the team knew they needed to be authentic. They decided to use their own alumni in their current careers to tell credible, real-life stories.
Creative
Describe how your concept met the audience through messaging, imagery and other creative elements. Provide rationale.
MCC concepted the "Open Doors" campaign to meet the adult student segment with simple, authentic messaging.
The campaign was intentionally different than the usual higher education look and feel, i.e. students sitting under a tree.
The campaign had legs – it could be delivered in video, digital and print.
MCC made it real – using its network of local employers to help tell alumni stories.
Results
Be specific and measurable. Show the numbers!
For MCC, enrollment was the bottom line. They defined additional metrics like click through rate but ultimately it was about who showed up to class… and the campaign surpassed our goals.