December 2, 2022 by AMA | Rochester
AMA | Rochester Provides Critical Digital Marketing Insights with Multi-Event Series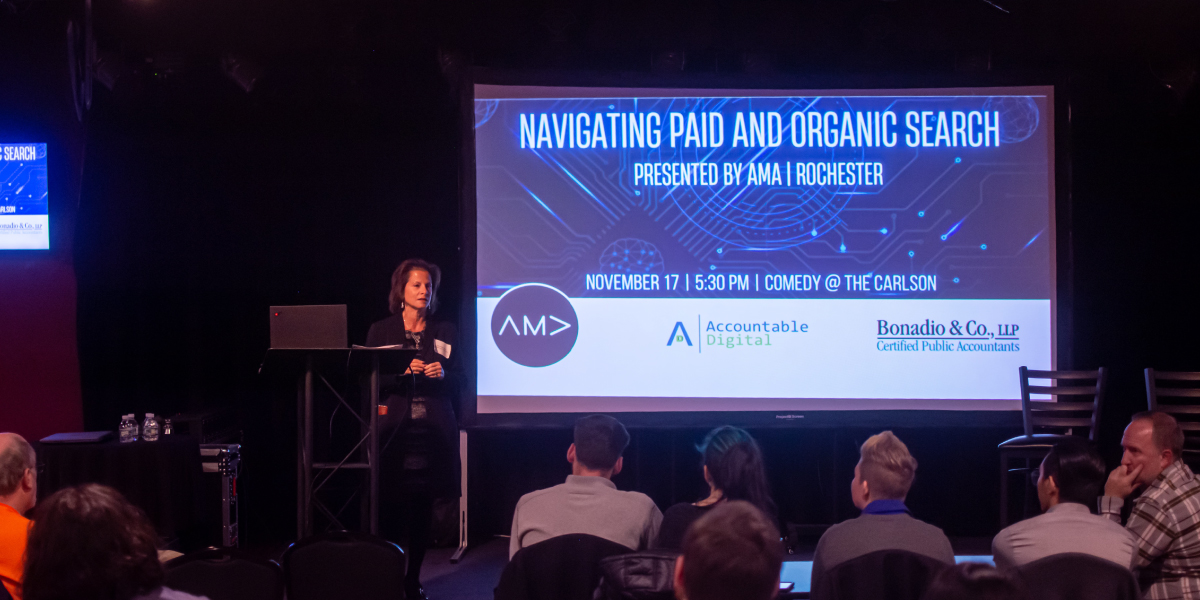 AMA|Rochester recently kicked off Navigating the Digital Marketing Landscape, a multi-event series focused on effectively leveraging digital initiatives and tools, starting with Paid and Organic Search. This first event took place on Thursday, November 17 at the Comedy at the Carlson and featured insights from two local experts.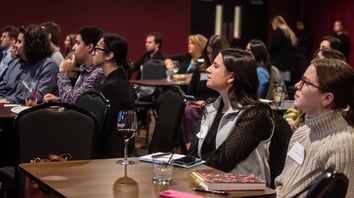 About 40 local professionals gathered to network and hear from Peter Platt, President of Accountable Digital, and Valerie Alhart, Senior Director of Digital Marketing at The Bonadio Group. The speakers provided insights from both the agency and corporate perspectives, focusing on topics like best practices for search engine marketing (SEM) and how it fits into the marketing mix, how to evaluate your paid and organic needs as a business, and how to leverage search engine optimization (SEO) using keyword planning.
"In order to have a successful search campaign, expectations must be discussed to set clear objectives," said Platt. "Our job as an agency is to ensure our clients have these objectives set or, help them set realistic ones. We typically start with a review of the current data and then develop a program that meets our client's objectives."
The presenters also covered how to set realistic expectations with both your agency partner and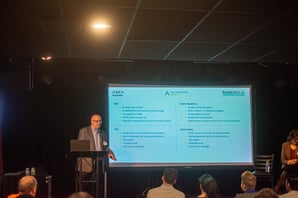 your internal organization, and how to effectively present results to various stakeholders, including leadership.
"As digital marketers, we love analytics and we are often tempted to share every piece of successful data when we report results," said Alhart. "However, when presenting to the C-Suite, it's critical to tell an impactful story and only use metrics that help tell that story and tie back to overall business objectives."
If you're interested in viewing the full presentation, click here to download a copy. Stay tuned for more information regarding the next events in this series on data and analytics and social media!
Additionally, if you are interested in learning more about AMA|Rochester or getting involved, please click here to complete our volunteer interest form.